Si la consommation de pollen poly-floral (mille fleurs) est intéressante pour une amélioration générale de l'organisme, il existe des différences nutritionnelles notables entre pollens d'origines florales différentes. Découvrez les spécificités des pollens de notre sélection et bénéficiez d'une remise sur le tarif de base dès 2 barquettes de pollen achetées.

Pollenergie ferme ses porte pour l'été du 6 au 21 août. Vous avez jusqu'au mercredi 3 août avant 14h pour envoyer vos commandes et être sûr de vous le meilleur de l'apithérapie durant la période estivale. Passée cette date, les commandes seront traitées dès notre retour le lundi 22 août.

PROPOLIS FARMAPI® À PETIT PRIX

Depuis plus de 20 ans, Pollenergie est un acteur majeur sur le marché des compléments alimentaires issus des produits de la ruche. À travers la marque Farmapi®, notre entreprise a souhaité développer des gammes spécifiques dédiées à la pharmacie et au milieu médical. Profitez dès maintenant d'offres exclusive sur les gélules de propolis verte et extra-forte de notre marque Farmapi®.

Les abeilles peuvent soigner l'asthme et les allergies ! La promesse thérapeutique est grande. Dans son dernoer ouvrage, Patrice Percie du Sert nous fait découvrir l'interface de trois métiers qui se rencontrent très rarement : l'apiculture (l'élevage des abeilles), l'apidologie (science des abeilles) et la médecine. Grâce aux illustrations et références scientifiques, vous comprendrez au fil des pages comment ces substances peuvent soigner les personnes asthmatiques, jusqu'à la rémission totale ou partielle de leur pathologie.
Remise pollen sur quantité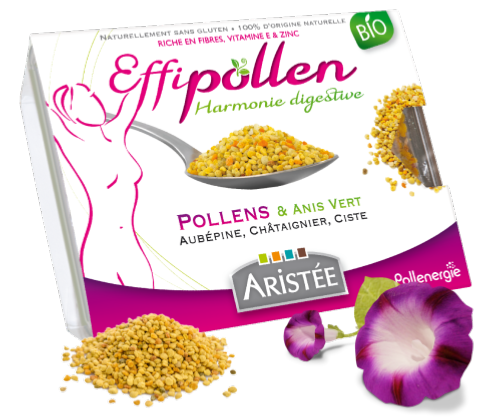 EFFIPOLLEN
HARMONIE DIGESTIVE
Se sentir bien dans son ventre
POLLEN FRAIS
DE CERISER
Se libérer des marques de la fatigue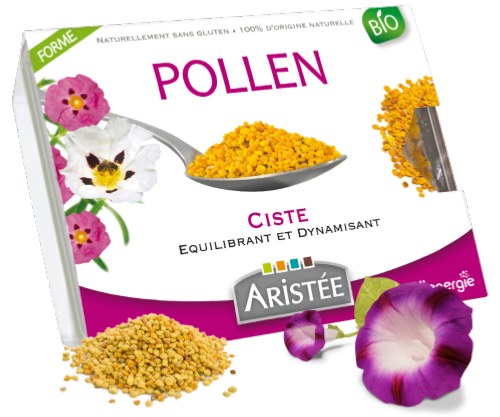 POLLEN FRAIS
DE CISTE
Préparer la peau au soleil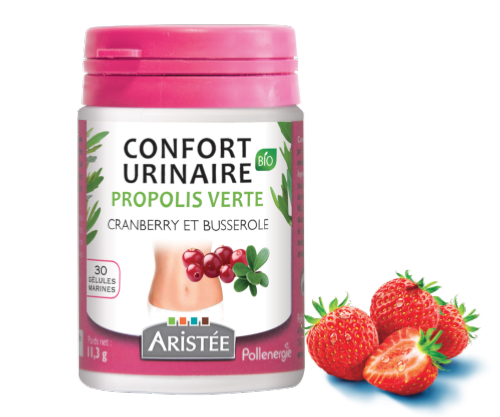 CONFORT
URINAIRE
Enrayer une infection urinaire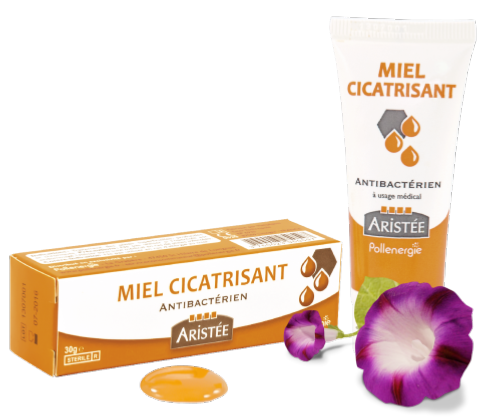 MIEL
CICATRISANT
Réparer les épidermes abîmés
OVER 20 YEARS SPECIALIZING IN BEEHIVE PRODUCTS AND THE HEALTH BENEFITS OF THEIR ACTIVE INGREDIENTS
Fresh Pollens - Nutrition from Bees and Plants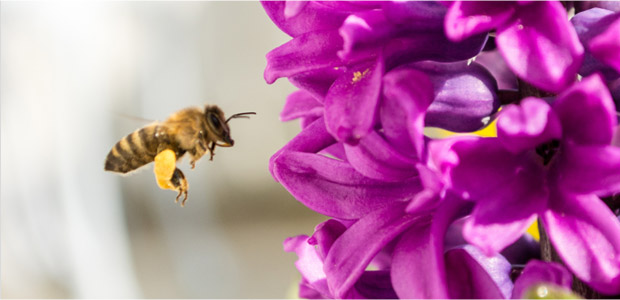 By foraging flowers, bees gather pollen from the stamen and form pollen loads which they place in baskets located on the tibia of their hind legs. Upon returning to the hive, they fly across grids and release some of the pollen loads which then fall into a drawer.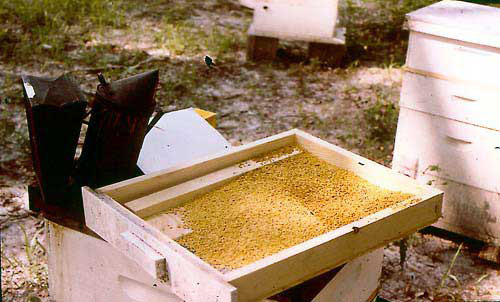 WHY DO WE FREEZE THE POLLEN?
Pollen very quickly deteriorates when in contact with air and ambient temperatures. When dried, pollen quickly loses a large part of its nutritional properties. This is why Patrice Percie du Sert, apiarist and founder of Pollenergie, developed an exclusive conservation method for bee pollens. The pollens are frozen immediately after being harvested and packed in modified atmosphere packaging. This double conservation technique preserves the nutritional integrity of the pollens which can then safely travel at ambient temperatures for more than 7 days before going back into a freezer for storage.
FRESH FROZEN POLLEN BY ARISTÉE®:

A REMARKABLE NUTRITIONAL COMPLEX!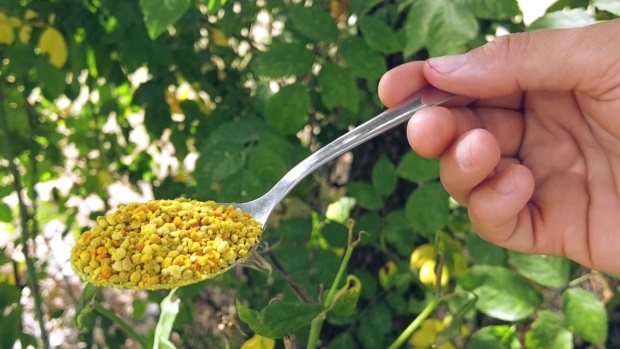 A tablespoon of fresh frozen pollen at breakfast helps preserve balance, and strengthens and protects your body for renewed vitality.
HOW TO CHOOSE THE RIGHT POLLEN?

SPECIFIC NUTRITIONAL PROPERTIES BASED ON YOUR NEEDS
Our research, our rigorous scientific approach, and our commitment to nature and the nutritional quality of our products have positioned us today as specialists in the field of frozen pollens and apitherapy. For over 20 years our R&D division has demonstrated the specific nutritional characteristics of each pollen, and the health benefits they offer when consumed regularly.

Propolis, Natural Protection by Bees and Plants
Propolis has been known since ancient times for its therapeutic benefits. It starts off as a resinous substance secreted by buds, young leaves and even from the bark of certain trees and bushes. Bees harvest this resin and transport it in the pollen baskets located on their hind legs; they then transform it and use it to seal and sanitize their hive.
Inside the beehive, the worker bees soften the propolis and add wax to it. The chewing and enzymatic (salivary secretion) functions from the bees break down the polyphenol chains to form polyphenol aglycones. Propolis is the only source of polyphenol aglycones found in the plant kingdom!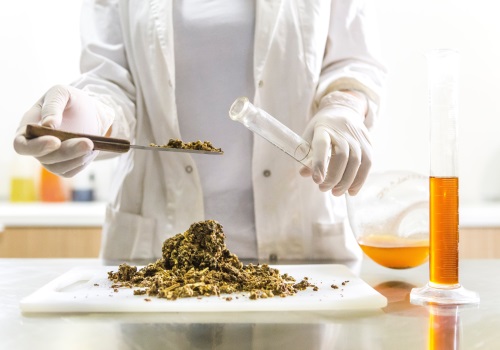 WHY IS OUR PROPOLIS SO EFFECTIVE?
Pollenergie uses specific harvesting techniques, on grids or strips, to obtain the highest quality of fresh propolis and guarantee that it retains all of its active substances. Our propolis is selected based on its botanical origins and is composed of nearly 300 constituents including polyphenols (flavonoids), acids, aromatic acid esters, and essential oils. This combination of sanitizing substances naturally promotes the body's protection and resistance, which is why propolis is dubbed "nature's antibiotic".
Pollenergie guarantees the botanical origins of its propolis and is committed to preserving a level of total polyphenol content to ensure maximum efficacy. Learn more about our complete range of propolis for everyone's individual needs.
Fresh Royal Jelly, the caviar of hives
Royal jelly is secreted by the hypopharyngeal glands of worker bees. It is the queen bee's only source of food during its entire existence enabling her to live 40 times longer than her loyal subjects!
Royal jelly is a concentrate of minerals (calcium, iron, potassium), trace elements and vitamins. It also contains an antibacterial factor as well as acetylcholine (1 mg/g), the chief neurotransmitter of the parasympathetic nervous system which acts on cerebral functions and memory in particular.
WHAT ARE THE QUALITY REQUIREMENTS FOR ROYAL JELLY?
1. GEOGRAPHIC PROVENANCE
Royal jelly has several commercialized forms: freeze-dried, capsules, frozen/unfrozen, etc. However, only fresh royal jelly can guarantee the full potential of its nutritional properties.
2. FRESHNESS
Royal jelly has several commercialized forms: freeze-dried, capsules, frozen/unfrozen, etc. However, only fresh royal jelly can guarantee the full potential of its nutritional properties.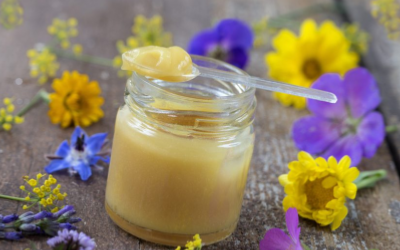 Preserved at temperatures between 2° and 4° from the time they are harvested by specialized apiarists in France and in Italy (Tuscany), the nutritional and organoleptic qualities of Aristée® royal jellies remain intact. With high concentrations of vitamins, we recommend a 20-day course of treatment in cases of intense fatigue, overwork or to prepare for exams.