POLLENERGIE: OUR STORY AND OUR VALUES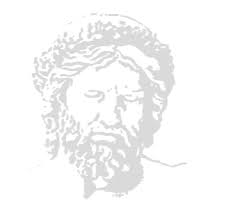 Aristaeus, from the Greek aristos ("best") was the son of Apollo and the nymph Cyrene. He was entrusted to Gaia, the goddess of Earth and raised with the help of the Horae, the goddesses of seasons. The Muses taught him art and beekeeping. Aristaeus passed on his knowledge of apiculture to mankind and from then on was considered the God of Apiculture in Greek mythology.
"March 1992. After treating two back-to-back pulmonary infections with antibiotics, my doctors discovered I had a considerably more serious pulmonary issue. [...] I had to give up on my nightly labor-intensive transhumance, moving my beehives from one flowering crop field to another. And as a professional and passionate apiarist, this prospect depressed me deeply."
The Pollens that Heal Us by Patrice Percie du Sert
A DESIRE TO SHARE THE HEALTH BENEFITS OF BEEHIVE PRODUCTS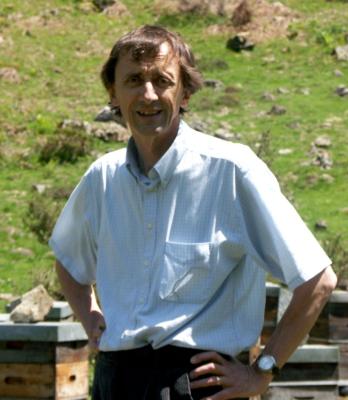 In 1993, Patrice Percie du Sert, an agricultural engineer and professional apiarist in the Lot-et-Garonne, in France, realized that his daily consumption of pollen which he collected directly from the hives, provided him with a source of multiple health benefits. He decided he would analyze the pollen and try to unlock all of its secrets and find a solution that would enable him to reproduce the nutritional richness of this superfood. After several years of research in collaboration with centers of expertise in the field, he developed a unique technique to preserve pollen, without needing to dry it or dehydrate it, by combining two methods of conservation: freezing and modified atmosphere packaging. And this is how Pollenergie started!
A NEED TO UNDERSTAND AND INNOVATE
Pollenergie was founded in Saint-Hilaire-de-Lusignan in the South-West of France, in 1997. Its activities revolve around beehive products, developing techniques to preserve their full freshness and retain all of their active ingredients.
In 2009, Pollenergie hired a researcher and nutritionist to head the R&D division. Together they initiated several research programs in partnership with scientific research centers in France and abroad. Beehive products are at the heart of this research with the aim to preserve their freshness, and retain the health benefits of their active ingredients without ever altering them. The investments made and studies initiated by the R&D division always combine both scientific research and new product development. This extensive research work has led Pollenergie to be recognized today for its seriousness, professionalism and the quality of its apitherapy products.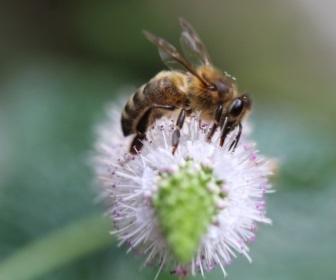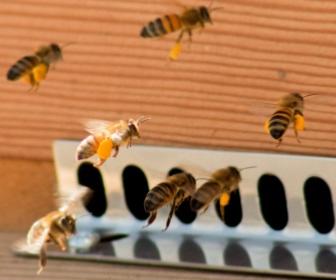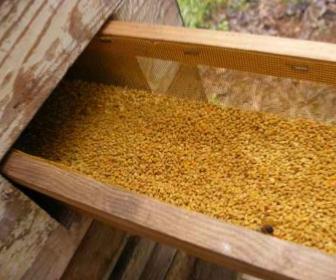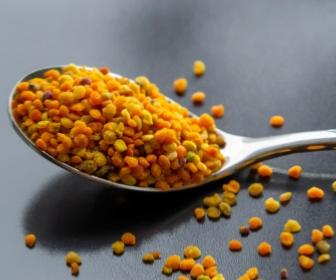 The Aristée® range is the result of collaboration between Pollenergie's Research & Development unit and numerous French and foreign research centres. These products have been developed by combining the virtues of beehive products with those of plants, with the aim of restoring the freshness and health benefits of their active ingredients.
For the past 20 years, we have made research, innovation and the quality of our products our top priority. We are committed to promoting further knowledge of apitherapy and offer our consumers a range of wellness products that are both effective and sustainably produced.
QUALITY ASSURANCE AND CERTIFICATION
At Pollenergie, the quality of our products is our number one concern. The harvests we receive are systematically analyzed, controlled and categorized. We have a rigorous traceability process in place which enables us to track batches from hive to store. Pollenergie's Quality Assurance department manages all the analyses allowing us to verify the quality and botanical origin of the raw materials: humidity level, lactic flora, pesticides and heavy metals, floral composition, organoleptic testing, etc. We seek to obtain the Organic and Wildflower certifications for all of our products.
A rigorous quality policy is applied to Pollenergie's internal organisation. Within this framework, regular audits are carried out to ensure the proper functioning and sustainability of the activities carried out. Finally, Pollenergie is a French production unit which employs more than 20 people who are keen to provide consumers with irreproachable products. This is why Pollenergie's teams follow the HACCP system and Good Manufacturing Practices in order to guarantee the safety of the foodstuffs and food supplements they produce.
COMMITTED TO PROTECTING OUR PLANET
For over 20 years, research, innovation and the quality of our products have been and remain the daily focus of our teams in Saint-Hilaire-de-Lusignan in the Lot-et-Garonne (South-West of France). These teams are men and women committed to promoting further knowledge of apitherapy and offering our consumers a range of wellness products which are both effective and sustainably produced. There is a lot at stake! If bees can provide us with so many benefits, how do we, in turn, ensure their colonies survive and thrive?
This is why Pollernergie's scope of work enforces practices which are respectful of bee colonies and present no danger to them. The company trains and supports its partnering apiarists in practicing purposeful beekeeping techniques that efficiently preserve bee colonies. With this in mind, Pollenergie has partnered with the UNAF (French National Union of Apiarists) and works daily to protect these "custodians of our natural environment" who not only guard our ecosystem but are the guarantors of biodiversity.